Harald B. Steen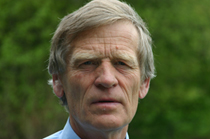 Born November 25, 1936
Ph.D. in Biophysics.
Senior scientist at Institute for Cancer Research 1974 – 94. Head of Dept. of Biophysics (same inst.) 1994 – 2004 (when I retired).
Several patents within the optics and fluidics of flow cytometry. Patents related to photodynamic therapy.
Scientific publications within physical chemistry, flow cytometry, cell biology and carcinogenesis.